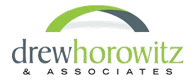 We Can Help. Reach Out Today.
Call us now or use the email form on this page to let us know how we can help you or your loved one recover from addiction.
If this is a life threatening emergency, please call 911.
To schedule a Chemical Use Assessment, please call (651) 728-1816
Main Office
971 Sibley Memorial Highway
Suite 250
Lilydale, MN 55118
Emergency Contact 24/7: (651) 698-7358 call/text
Fax: (651) 846-6765
Office Hours
Monday thru Friday: 8am to 6pm
Saturday & Sunday: By appointment only
Contact Drew Horowitz & Associates
How To Get Started
Getting help couldn't be easier. Simply enter your name and phone number below and click GET HELP NOW.
A friendly, compassionate, and knowledgeable counselor will contact you right away.
Praise For Drew Horowitz & Associates